Justin Giggly
is a friend of 
Troy
 who appears in many of his videos. In many videos, he mentions his hatred for Rainbow Road. He loves piantas (he calls them dancers), yachts, and oil slicks.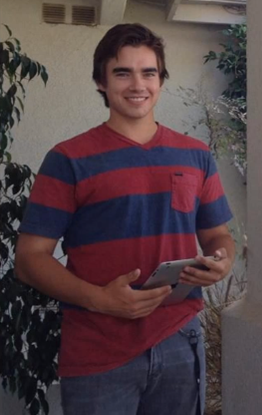 In Mario Kart WiiEdit
Justin plays Mario Kart Wii often on Troy's channel. His profile shows that he has completed all cups in first, implying average to above average skill.
Justin appears in many series with Troy. These include Fail and Recovery and the Game Show Shortcut Challenge. He also also appeared in many separate videos, playing against Colton for a prize.
Custom Tracks
Edit
Justin's most prominent series on TWD98 is Rate That Custom Track, in which Troy plays a track and Troy and Justin subsequently rate the track on a 1 to 5 scale (although he sometimes gives pretty weird ratings). Justin has appeared in all videos in the series.
In Mario Kart 7Edit
Justin has only played Mario Kart 7 once for Troy's channel. In the video, Justin played both Rainbow Roads in the game against his will, only agreeing to do so because he drove in a boat, reminding him of yachts. Mario Kart 7 was also a prominent element in one of his attempts on the Game Show Shortcut Challenge.